After seeing the seeing the dish online for years, I finally got to taste the global phenomenon which is Ramen; a Japanese dish consisting of Chinese-style wheat noodles served in a meat or fish-based broth, often flavored with soy sauce or miso, and uses toppings such as sliced pork, nori, menma, and scallions [wiki].
Our order
Salt and Pepper Chicken Wings £8.59
Spicy Takoyaki (Octopus Balls) £8.40
Tiger Prawn Tempura £10.20
Curry Ramen £13.50
Kimchi Seafood Natural £15.00
Akarui Dragon Cocktail £10.00
Shisho no Natsu £10.00
Total: £85.00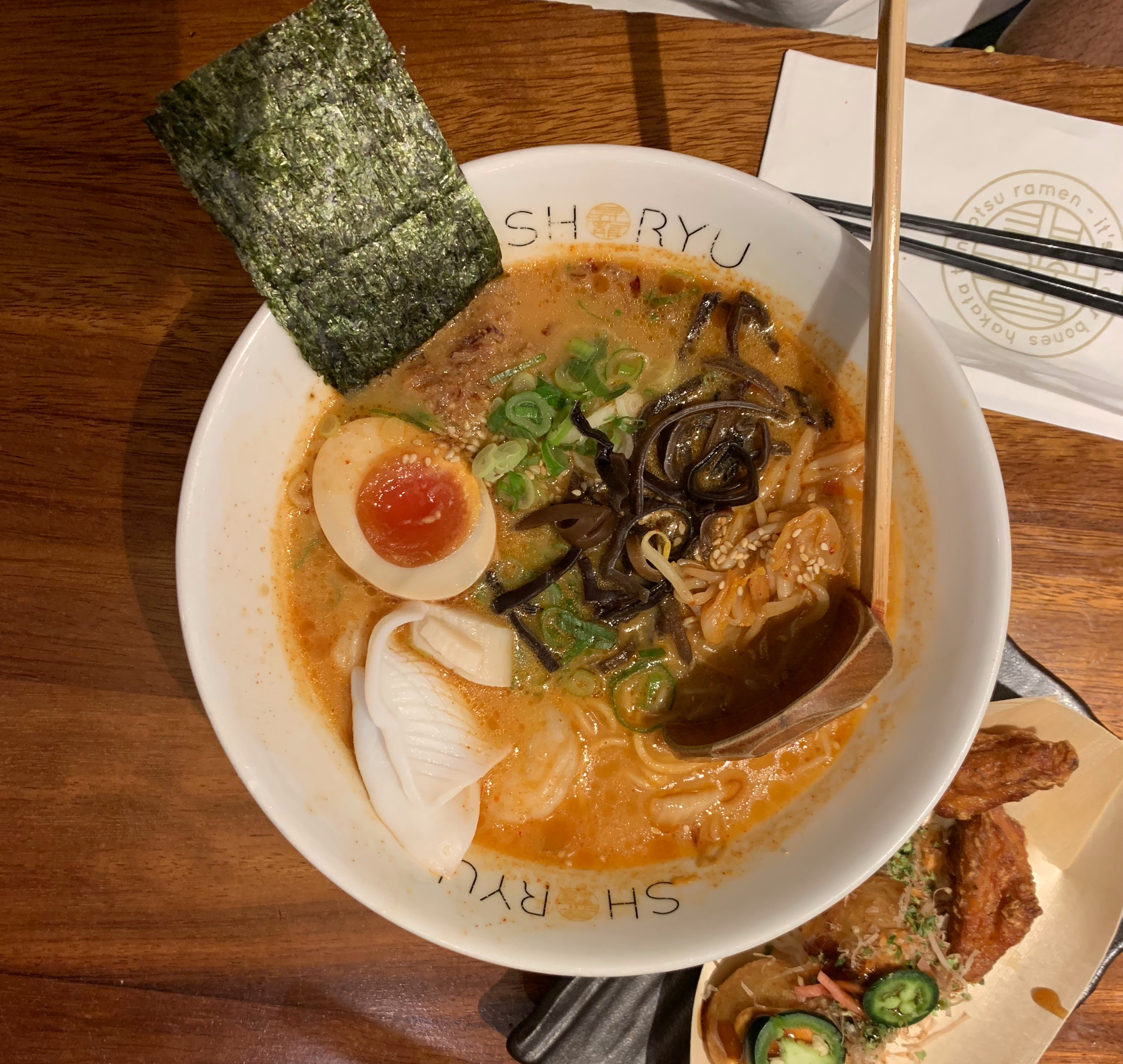 Rating: 5/5
Verdict: Great personable service. Excellent use of space with traditional relaxed decor to match. The food was faultless, if you're into wings double up on the Salt and Pepper wings. Couldn't of chose a better place to experience my introduction to Ramen than here. Hasta la Vista!