Went to see this exhibit in London a few months ago. This was by far my favourite portrait, if it were up to me Wafa would of been first place because this portrait pretty much summed up the whole of 2010.
I love this portrait because it's like a modern day Mona Lisa, seriously. I think it's the reason Wafa was the main face of all advertising because this image is by far the most endearing, not to mention intriguing. I could stare at this portrait in awe every day of my life, trying to work out what Wafa is thinking, feeling, about to say or do. It's a very powerful portrait that continues to resonate in my mind, hours and days after laying eyes upon it.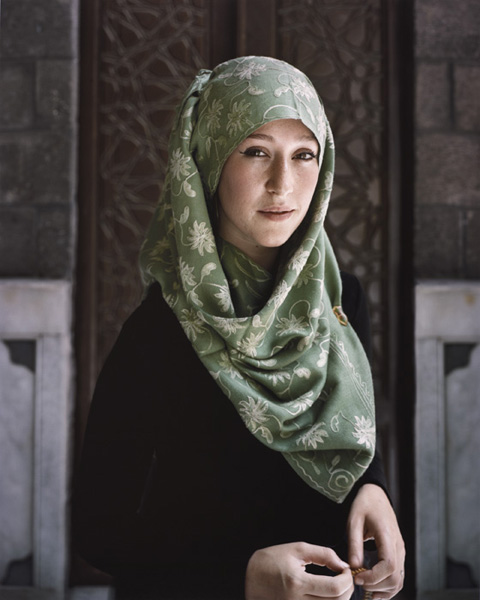 I've decided to purchase a print of this portrait, if I could get my hands on one, because it summed up the whole year and beyond, as I said previously it really is a Mona Lisa of the new millennium. I feel that a few hundred years from now people would be sat in front of 'Wafa' trying to figure out what's behind the facial expression, eyes, slight smile, posture, and body language.
Felix Carpio's portrait of Wafa is simply endearing, and beautifully intriguing. This portrait is an inspiration and a big incentive to pick up Trigger (my DSLR) and hit the road capturing images that resonate within and externally within others.
Peace and Love
K O